Natural Egg Dye So after exploring this really great article...
April 05 2012
Natural Egg Dye
So after exploring this really great article about dying eggs the natural way- here. I decided to give it a go.
My ingredients
Redish pink- I used I used beats (they stain my clothes, fingers and cutting board when I cook them so why not eggs ) You actually don't need to boil these bad boys. I boiled one and then very finely choped 2 more fresh beat that I added to the mix after. This dye was by far the most electric.
Green- I used spinach, fresh basil, and mint from my garden ( then I cheated and added bright green kool aid when I wasn't happy with the color I was getting).
Yellow -I used cumin, camomile, and lemon peel
Orangey - I used purple chard, chopped carrots and orange peel
Light brown- coffee grounds and tea
SOOOO after this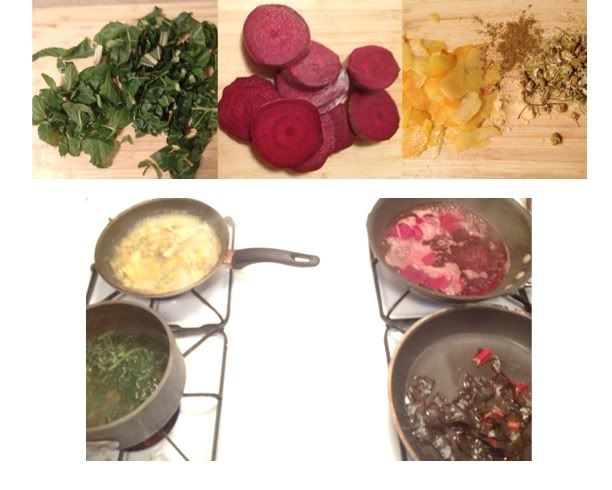 So I was quite impressed with the mess I managed to make and the extremely strange  smell that lingered in my kitchen afterward. My results were not quite what I wanted but it's something I will definately investigate more in future.
Maybe with textiles! 
Here are my results.